ATLAS COMMERCIAL CONSULTING – OPENING THE MARKET FOR YOU IN THAILAND
Atlas Commercial Consulting based in Bangkok serves Thailand, the SEA region, and European clients – Our focus is on providing Business Development services to operational companies or start-ups that will aid the efficiency of operations and seek revenue streams.
Our team actively promotes inbound/outbound opportunities between Thailand/SEA and worldwide partners.
Atlas Commercial Consulting has a strict code of due diligence and ethics when presenting opportunities to clients, or providing a contracted service – The protection of your business, personal reputation and the efficient usage of time is our number one priority.
ATLAS CORE SERVICES
Sales & Marketing Outsourcing
Business Development
Market Entry Thailand
Business Matching
A GLOBAL VISION WITH A THAILAND & SOUTH EAST ASIAN FOCUS
INDUSTRY SECTOR FOCUS
Hospitality
MICE – EVENTS
Retail & FMCG
Sports & E-Sports
Digital Media
Emerging Technologies

WHAT DO YOU NEED?
Bring your Opportunity to Thailand & SEA
Find Trade & Joint Venture Partners
Benefit for Thailand's Board of Investment Incentives for FDI
Bring your Opportunity to European Markets
Develop Revenue Streams
Distribution
Franchising
Sponsorship
Atlas Commercial Consulting provides your business with flexible outsourced Sales and Marketing Management Services, for projects based in Thailand or outbound BPO solutions for global and regional lead generation.
SALES & MARKETING MANAGEMENT
BUSINESS & MARKETING PLANS
DIGITAL MARKETING – WEB DESIGN & SEM
Atlas Commercial Consulting has a unique specific focus on providing businesses in German-speaking territories with Market entry strategies to establish a position in the SEA and Thai market. We deliver a range of tailor-made services to assist clients in establishing their brand – Additionally, our team of dedicated professionals will also help a Thai based operation or investor explore the european market.
Our team wishes to facilitate cross-border Business opportunities and coordinate a network of specialists that can deliver rapid brand recognition.
Branding
Advertising
Public Relations
Digital Marketing
Sponsorship & MICE
Not matter what your objectives are Atlas Commercial Consulting will execute an effective market entry strategy, delivering growth and impact.
SOFT MARKET ENTRY
HARD MARKET ENTRY
SERVICES
Dedicated Project Manager & support staff – Satellite office
Representative office
National or region-wide sales & marketing planning
Thai sales force & management
Promotional representation at trade shows & stand alone event promotion
Multiple social media account management in the Thai language
Premium sponsorships
Full media advertising campaign – TV Radio – Print – Digital – Billboard
Movie & National television product placement
Community & consumer PR outreach
Premium product launch
Strategic partnering & brand ambassadorship with Thai social 'influencers'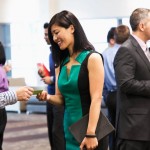 Atlas Commercial Consulting has a passion for business and our team has the ability to examine your operations and indicate effective strategies to help find new revenue streams, improve the performance of existing ones, or assist with developing new concepts.
Our Business Development services are tailor made for clients on a case by case basis, subsequently this allows Atlas Commercial Consulting to use the full range of our services to seek ways and means to help your Business grow.
INVESTMENT OPPORTUNITY MARKETING
MARKET RESEARCH
CONCEPT DEVELOPMENT
STRATEGIC PARTNERING
ACQUISITION IDENTIFICATION
BUSINESS MATCHMAKING
SPONSORSHIP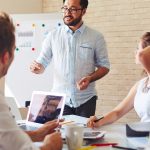 Are you looking for new trade connections, investors, JV partner, or an acquisition? if so what is the best fit for you? Atlas Commercial Consulting delivers an in-depth business matching service to find the right engagement.
Trade partners
Distribution
Investment
JV