Are you looking for new trade connections, investors, JV partner, or an acquisition? if so what is the best fit for you? Atlas Commercial Consulting delivers an in-depth business matching service to find the right connection.
The mark of our engagement with clients is to deliver a truly tailor-made solution – Built on the foundation of understanding your ideal match profile, product or service and then finding suitable sources to engage with. Our service provides a current and critical operational data for the production of highly personalized proposals.
This is perfect to assist with market entry helping to find you quality partners for projects that may also qualify for Thai Board of Investment incentives.
Atlas Commercial Consulting does not sell contact lists – What we do is identify qualified targets based on the guiding criteria below once our team understands your ideal match profile.
Either operating in your business sector or one directly related
Has a product or service range that can compliment or be combined with yours
Possess specific skills & resources to help your operation expand
Has access to particular target markets
Private or public companies with annual revenues set by the client
Strong operators or distressed operators
Our approach is detailed, and for each listed 'Suitable Source' a profile is produced providing a rationale for their choosing alongside key operational data – These can then be used to create highly personalized proposals.
BUSINESS MATCHING FOR SUCCESS
GOALS

Firstly we want to understand what your objectives are? Is it investment or JV for a project? Do you want expand trade connections?

YOUR IDEAL MATCH PROFILE

Our service is primarily one of research & we will seek a specific match according to your criteria. Do you want a trade partners with horizontally integrated logistics & contracts with multi- chain retailers? This is the level of detail Atlas works at.

QUALIFYING

We do not sell contact lists. Atlas provides up-to date operational information on any particular match. Who Manages the company? Is it solvent? what were earnings like over the last 5 years? What major projects were they involved with that fit any points on the clients "Ideal Match Profile"

LISTING & PRESENTATION

All information will be listed and presented to client as their sole intellectual property

CONNECTING & REPRESENTATION

Atlas Commercial Consulting can then prepare the presentation of an investment opportunity or Manage a trade relationship
To provide a further insight into our process we have prepared a hypothetical investment/JV Business match for a Real Estate development. Click on Image
Thailand has enacted well thought out and robust economic policies to providing attractive incentives for Foreign Direct Investment in targeted industry sectors. The primary Government agency promoting economic development to attract foreign business is the Thai BOI or Board of Investment, utilizing the Investment Promotion Act
There are two core investment and development initiatives at present, with those being "Thailand 4.0" preparing the nation for global and regional competitiveness in the 21st century, and the "Eastern Economic Corridor project" targeting key industries, locations, and proposed projects on the east coast and border regions.
Incentives available to benefit and attract a foreign businesses to operate in Thailand are a mix of tax exemptions and other benefits such as;
CIT Exemptions up to to 15 years in Special Economic Zones (case by case basis)
100% Foreign Business ownership
Fewer restrictions on hiring foreign essential staff
Double or triple deductions for R & D
Reduced PIT
Land ownership
Enhanced deductions for set up costs
All BOI incentives are provided on a case by case and merit-based basis – Application criteria are assessed not only on minimum investment amounts according to the industry sector, but also the level of involvement with a Thai owned business. This could be via JV or as an essential component of a project.
Targeted Industry Sectors
Each targeted industry sector has numerous sub-sectors which can define numerous commercial operations.
Next Generation Automotive
Agri-processing
Electrical & Electronics
Textiles & Garments
Eco-friendly petrochemical & chemical products
Digital-based
Tourism
Aerospace
Robotics & Automation
Medical Hub
For information on Thailands economic initiatives please click on the images below.
Industry Sector Focus
Hospitality
MICE – EVENTS
Retail & FMCG
Sports & E-Sports
Digital Media
Emerging Technologies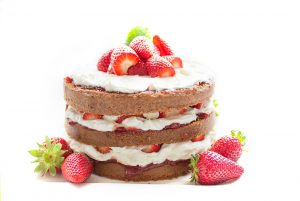 Let our advance worrying become advance thinking and planning – Sir Winston Churchill