MARKET ENTRY SERVICES
Atlas Commercial Consulting delivers tailor made Market Entry services for Products, Services and Investments seeking exposure and trade with the powerful and continually expanding Thai Market – Your gateway to South East Asia.
Our dedicated team first finds out what your Market Objectives and understands the opportunity value proposition, then delivers a dedicated service involving;
Market Research
Market Entry & Regulatory Compliance
Seeking qualified partners – Distribution, Franchise, Trade & Joint Venture
Opportunity Marketing
Lead Generation & Sale/Marketing Planning & Outsourcing
Business Matching & Coordinating Meetings with Key Decision Makers
Atlas Commercial Consulting has a passion for Business aiming to build lasting relationships with our clients and specialist service providers who can help a brand continually grow taking more market share year on year.
Based in the center of Bangkok the Atlas Commercial Consulting team is well placed to assist all of your Market Entry needs.
The Atlas team combines traditional Business Development, such as Telemarketing and Networking as well Digital Marketing to fulfill your objectives, we are your people on the ground pushing your opportunity.
https://www.atlascommercialconsulting.com/contact-us/
Thailand is a highly developed wealthy nation, with a rich cultural history and longstanding trading heritage both regional and international – This beautiful nation has a complex economy with thriving industrial, commercial and tourist industries which in 2016 generated Business activity that produced a GDP of US$ 404.8 Billion, thus ranking 30th globally according to the IMF and the Thai Board of Investment.
The progress of this nation has been remarkable in the last 60 years, and has been as a result of good economic policies and efficient core governmental infrastructure that has remained stable and undisrupted even in periods of political instability – Thailand has always been a pro-western nation with very close ties to the United States and Europe, from 1945 onwards this country truly benefitted from the Marshall plan and steered clear of trade suppressing socialist rule.
The nation's capital vibrant capital Bangkok, is one of the AEC Asian Economic Communities Business and Commercial hubs that attract companies from across the globe, with many using this metropolis as their Asian base of operations – Nearly every major global bank, brand, and industrial concern is present in this city either directly or via associates and subsidiaries.
Yes, in part Thailand is still developing – But the key to national development is trade and investment of all sizes and to put the situation in a true perspective, areas of underdeveloped are opportunities waiting to be explored – As a society Thais are hard-working and aspirational, this has resulted in a booming upwardly mobile working class and a greatly expanding middle class that both have western consumer tastes.
So why invest or start a Business in Thailand? Well firstly there are many Thai Government incentives for you to do so, and if your company produces physical products there are special economic zones and lower labour costs to favour operations
INCENTIVES
2nd lowest corporate tax rate in the AEC – 20%
PPP private-public partnerships fast track
Reduced corporation tax in special economic zones – 10%
Import duty exemption for machinery in special economic zones
Industry super cluster CIT exemption – up to 8 years
Industry super cluster CIT reduction after 8 years – 50%
15-year tax incentive program for international headquarters/trading centres – IHQ ITC
Personal income tax reduced to 15% for ex-pats IHQ & ITC
Government grants for specific industry sectors
Trip tax reduction on R & D cost in tech sectors
SUPER CLUSTER INDUSTRIES
Automotive
Agro-processing Products
Electrical Appliances
Textiles and Garments
Eco-friendly petrochemical & chemical products
Digital-based
Food Industry
Medical Hub
SPECIAL TAX INCENTIVE INDUSTRIES
Next-Generation Automotive Robotics
Smart Electronics Aviation and Logistics
Affluent and Wellness Tourism Biofuels & Biochemicals
Agriculture and Biotechnology Digital
Food Processing Medical Hub
THAILAND GROWTH SECTORS
Tourism – Mass-market
Tourism -Luxury
Superyacht & marine leisure
Real estate
Construction
FMCG – Consumer goods
Leisure & entertainment
Media
Agriculture – Aquaculture
Automotive
Manufacturing
Medical
Digital services
Telecoms
BOARD OF INVESTMENT 10 TARGET SECTORS FOR GROWTH
Automotive
Agro-processing Products
Electrical Appliances
Textiles & Garments
Eco-friendly petrochemical & chemical products
Digital-based
Tourism
Aerospace
Robotics & automation
Medical Hub
Together with our partner, we have grown in Thailand with the encouragement of the board of investment and we brought the best technology we have available in the world as well as the best environmental health and safety practices. This is only possible because of the greatest resources of them all, which is the people of Thailand. They are very technology oriented, very onto the best standard on the environment, health, and safety and we see nothing but growth in our projects and our ability to sell great products to help the economy grow. We are investors in the economy thanks to the board of investment as a great assistant in helping make the Dow Chemical Company a growth story in Thailand – Andrew N. Liveris, Chairman and CEO, The Dow Chemical Company
DEMOGRAPHIC
Population: 65.7 Million
Median age: 34 years
0 – 14 years: 18%
15 – 25 years: 24%
25 – 54 years: 47%
55 – 64 years: 11%
65+ years – 10%
Capital population: 8.3 Million
Birth rate: 11.9 births/1,000 population
Literacy: 96%
Human Development Index: 0.750/87th
ECONOMIC
GDP 2016: US$ 395 Billion
GDP per capita: US$ 5875
Inflation rate: 0.74%
Interest rate: 1.5%
GDP annual growth rate: 3%
Currency: Thai Baht THB
POLITICAL
Constitutional monarchy
DEVELOPMENT & TRADE INDICATORS
Ease of doing Business index: 46
Tourist arrivals: 29 Million
OTHER FACTS
World's #1 rice exporter (by quantity)
World's #2 pineapple exporter
World's #2 sugar exporter
World's #1 cassava exporter
World's #1 rubber exporter in
World's #6 rubber tires exports (by value)
World's #7 computer device exports (by value)
World's #9 computer accessories exports (by value)
World's #7 motorcycle exports (by value)
World's #5 truck exports (by value)
World's largest producer of HDDs
THAILAND & TRADE WITH GERMAN SPEAKING TERRITORIES
Thailand and Germany have enjoyed a friendly and prosperous trading relationship for close to 160 years, and there are numerous trade missions, NGOs and governmental organizations that promote trade as well as protect your interests.
Bilateral trade with the wealthier EU states such as Germany and Austria are of great importance to the economy of Thailand, not only in investment but also high-quality trade goods/services and the exchange of technological skills that German-speaking nations excel at – There are several FTA's to facilitate trade between our two target markets that have a mandate beyond removing restrictive tariffs;
Standards and enforcement of transparent Business practices
Licensing practices -Intellectual property rights protection
Domestic taxation
Labour laws
Environmental protection
INDUSTRY SECTOR FOCUS
Hospitality
MICE – EVENTS
Retail & FMCG
Sports & E-Sports
Manufacturing OEM
Digital Media
Emerging Technologies
HRM King Rama IX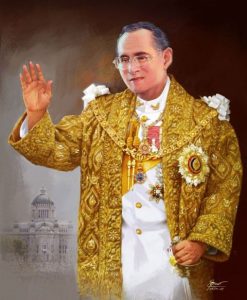 In memory & reverence
of
His Majesty King Bhumibol Adulyadej
1927 – 2016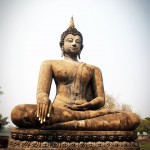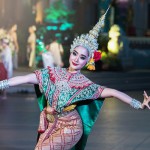 "Thailand – The land of smiles & opportunity"
THAILAND & EU TRADE KPI'S
2016 KPI'S
EU exports 20.4 Billion
EU imports 13.6 Billion
Total trade 33.9 Billion
EU partner rank imports - 16th
EU partner rank exports - 26th
EU total trade partner rank - 25th
2012 - 2016 annual growth 4.6%
Top EU import machinery & appliances 41%
Top EU export machinery & appliances 35%
Germany Thailand's top EU export partner 4.3 Billion
THAI & AUSTRIAN TRADE 2016 - €
TRADE & INVESTMENT KPI'S - €
2016 Austrian imports to Thailand 317 Million
Top Austrian import to Thailand - Finished gemstones, precious metals 71 Million
Significant Austrian exports - Glasswares, pharmaceuticals, industrial electronics
2016 Thai exports to Austria 210 Million
Top Thai export to Austria - Pearls, gemstones, precious metals 51 Million
80+ Austrian Businesses operaing in Thailand
60 years of direct diplomatic ties
THAI & GERMAN TRADE 2016 - €
TRADE & INVESTMENT KPI'S - €
2015 Germany exports to Thailand 4.05 Billion
2015 German imports from Thailand 5.05 Billion
2015 German direct investment in Thailand
2016 German foreign investment in Thailand 2.3 Billion
2015 Germany ranked 13th as Thai export partner
2015 bilateral trade 9.1 Billion
Top export - Machinery, electronics, chemicals, agriculture & automotive
Significant exports - Optical technology, data processing, medical technology, food/beverage
THAI & SWISS TRADE KPI'S - chf
2016 KPI'S
2016 Swiss exports to Thailand 2.1 Billion
2016 Thai BOI approved Swiss FDI 88 Million
2016 Thai exports to Switzerland 4.9 Billion
2016 Thai top export to Switzerland - Pearls, precious metals, gemstones 4.4 Billion
2016 Swiss imports to Thailand 4.6 Billion
Top Swiss import to Thailand - Finished gemstones & precious metals 3 Billion
Significant Swiss exports - Pharmaceuticals, Horology, Industrial electronics
140+ Swiss Businesses operating in Thailand
From my experience, there are so many regulations for investing in the United States that they become an impediment, a barrier to investing – Michael Otto, CEO of Otto Group, Environmentalist, Philanthropist.