Sales Outsourcing Thailand 
Atlas Commercial Consulting provides your business with flexible sales and marketing management services, for projects based in Thailand or outbound BPO solutions for global and regional lead generation.
Save time and costs recruiting staff by using Atlas Commercial Consulting who will deliver a flexible solution – Particularly if you are operating in Thailand that places restrictions on foreign labor. Our company is officially incorporated according to Thai law with VAT status and professional accounting services.
Atlas Commercial Consulting is focused on the bottom line for our client – More sales, excellent customer service, and professional representation with objective revenue KPI's.
Expanding or implementing an in-house Sales team can be an expensive and time consuming process – The Management team at Atlas Commercial Consulting has a heritage rooted in sales and we have at our disposal a select group of high caliber Sales Executives, who speak English, German, and Thai.
The efficiency of the sales process is a key element that can assure success and the Atlas Commercial Consulting team pays special attention to:
Having a sincere passion & knowledge for the opportunity
Effective Targeting
CRM Management
Nurturing repeat client relationships
Performance review
For more information please email: info@atlascommercialconsulting.com
MANAGING SALES FOR SUCCESS
GOALS

What are the objective KPI'S ? - What position does the Business want in the market sector?

PROSPECTING

Who is the target market? - Are all potential clients identified?

QUALIFYING

What prospects are worth investigating & will the time-cost benefit provide value?

THE SALES PROCESS

Maximize process efficency - Chase leads & manage CRM - Team communication - Repeat sales

BENCH MARK & REVIEW

For continued growth all activity must reviewed and bench marked ensuring successful activity is repeated and inefficient process extricated
OPPORTUNITY MARKETING
Atlas Commercial Consulting's opportunity marketing service is directly related to our B2B business matching service.
Our team aims to market your opportunity in Thailand, the region or globally and communicate your B2B opportunity:
Strategic Partnerships
Sponsorship
Investment
Atlas will help package the opportunity, highlight the USP unique selling points, produce promotional decks/materials and then actively prospect and present the opportunity.
Our team will provide excellent comprehensive opportunity marketing plans that also include digital marketing solutions.
To find out more please contact: info@atlascommercialconsulting.com
Web Design
A company is judged by its digital media presence and the old saying 'first impressions count' is truer than ever – A Website is the shop window and primary brand image projector, as well as the content holder and a sales platform at the same time. It will reflect the perceived quality, relevance, and trustworthiness of your Business. Our Team of digital natives will help you to create and use your Website or Online shop effectively.
A user-friendly intuitive structure, stunning visual design, and a smoothly working technology is an indispensable part of any visitors digital experience. With Atlas Commercial Consulting's expertise, our team help you to improve your web presence and demonstrate how to use content management systems and other digital marketing tools professionally.
Search Engine Marketing
The world wide Web has become vast over the years and it is absolutely important to invest your online marketing budget carefully, seeking a quantifiable ROI over time – Digital advertising and promotion have to be planned and executed strategically for maximum effect.
Search Engine Marketing is an activity that is a critical activity to improve your visibility within the result listing of Google and other search engines – This includes all activities to gain traffic on your Web presence, consists of Search Engine Optimization (SEO) and Search Engine Advertising (SEA).
Businesses can earn significant revenues by leveraging the quality and relevance of this traffic for direct sales, customer acquisition, and branding/awareness campaigns. Atlas Commercial Consulting combines both methods in order to bolster your brand recognition and authority. We can help you to achieve top rankings in the most common search engines, create leads and boost your sales.
Social Media Marketing
The strategic and professional use of Social Media platforms, such as Facebook has become a necessity in order to successfully grow your brand, maximising exposure to broad range of potential customers for your Business – In the modern digitally connected world this can either make or break a company and your unique brand message has to be communicated effectively to target groups.
Social Media can have huge positive impact on your companies digital presence, and if done correctly it will transmit authority in a given industry sector, professional competancy and Businesses core values and USP – The key is engagement and Atlas Commercial Consulting will identify target groups and increase your social media presence by creating relevant, creative and innovative content using the latest social media tools.
Our Digital Marketing team keeps up to date with this constantly evolving media to deliver fresh ideas, that will ensure that your social media accounts are focused on the digital bottom line – Engagement that creates not only digital brand advocates but provides multiple opportunities to start the sales and CRM process.
Our Services
Web Design
Content Building – English, German & Thai
Digital Media Marketing Plans
E-Commerce Managment
Competitive Analysis
Search Engine Optimization (SEO)
Search Engine Advertising (SEA)
Google Adwords Campaign
Social Media Management
Social Media Advertising
Our Services
Sales force outsourcing – Germany & Thailand
Sales force and process review
Sales lead generation
Comprehensive Sales & Marketing Management
Digital & Social Media Marketing Management
Promotional presentation
Mystery shopper
Industry Sector Focus
Hospitality
MICE – EVENTS
Retail & FMCG
Sports & E-Sports
Digital Media
Emerging Technologies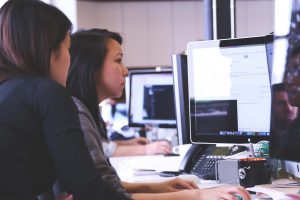 Let our advance worrying become advance thinking and planning – Sir Winston Churchill