Trade Mission for Catalonia Trade & Investment
Atlas Commercial Consulting is proud to look back to a first and very successful engagement in a Trade Mission for Catalonia Trade & Investment in Thailand. Our company was tasked to introduce five different companies from Catalonia to the Thai Market and connect each one of them with highly qualified Thai Businesses, this project was a showcase for great Catalan businesses representing the retail, automotive, chemical, coatings, and engineering industries.
Atlas says "thank you"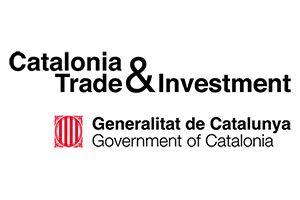 Our dedicated team would like to send a heartfelt sincere thank you to Jordi Maluquer Director of Catalonia Trade & Investment Singapore, his esteemed colleagues Albert Martinez, Tracy Nguyen and Vicenç Vicente Juanola Director of Cambra de Comerce de Sabedell for this opportunity.
Atlas also wishes to thank Mr. Gaspar Amorós of Pentrilo, Mr. Raúl Sánchez of Oxaquim, Mr. Arnoud Sanz van Beuzekom of TEFSA, Mr. Martin Lorman of Milan and Mr. Iñaki Leopold of FAE. It was an absolute pleasure for our company to help with your Market Entry and a real achievement for our Managing Director Andrew Davies, Director of European Operations Marc Cantacuzene and Marketing Manager Chantima Muikaew and we are looking forward to serving you again.

Even though the lead time was short and the meeting schedule (7th – 8th March) very tight, Atlas Commercial Consulting managed to match up and arrange meetings with companies such as BMW, Kawasaki, Central Group, Berli Jucker/Big C, SCG Siam Cement Group, Tesco Lotus, Amarin Publishing and Siam Piwat Group – Atlas Commercial Consulting prides itself on our ability to understand a clients market objectives and present them to key decision makers.
Dinner at Medinii at The Continent Hotel Bangkok
MICE and business travel is hard work, Atlas Commercial Consulting was delighted for the opportunity to help our Delegates with the
workload required for Market Entry into Thailand – At Atlas our team loves the work we do and never misses an opportunity to treat our clients royally, the recent Trade Mission was celebrated with a gourmet dinner on the 7th of March – With a choice of venue which couldn't have been better and we would like to thank once again the
management and staff of Medinii at The Continent Hotel Bangkok for welcoming us and providing excellent service and fine Italian cuisine throughout the whole night.
Our Special Guests
Special guests for our Trade Mission Dinner included, Jordi Malgosa Managing Director of Auxicolor and Josep Cortes Director of DC Fince Chemicals, your company and charm was a delight at our table.
And the dinner would not have been complete without our dear friend Martin J. Eleveld, owner of Captain Hooks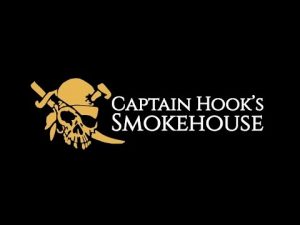 Smokehouse, who attended the dinner as well and presented his exquisite products to all of us to enjoy. Cold smoked Atlantic salmon, hot smoked Norwegian mackerel and premium cold smoked swordfish. Atlas takes pride in connecting people and opportunities.
For further information about our Trade Missions, our guests and delegates please contact us