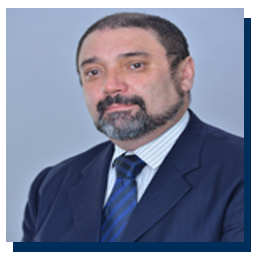 Herminio Andres
China General Manager
Hermino wears a dual hat as Tractus' lead manager for the Business Inc.ubator® practice and General Manager for the China Office. Since joining Tractus in 2005, he has been directly involved in strategy and feasibility studies of multinational manufacturing investments in Asia including site selection and market research projects. Herminio's background as an industrial engineer has made him an asset to Tractus' Business Inc.ubator® clients where he has run the ramp of stages of multinational projects including major investments in automotive parts manufacturing, boat building, minerals, consumer goods, food and beverage production, and the chemical and garments industries.
Prior to joining Tractus, Herminio worked as Chief Department Manager, Production Manager, and General Manager in various multinational companies across European, Russian, and Chinese plants, mainly in the chemical and food and beverage production sectors.
He also worked as a Project Manager for numerous clients' plant set-up projects in machinery and production line development. Herminio served as the Vice President of the Spanish Chamber of Commerce in Shanghai. In this position, he provided advice and assistance to foreign investors looking to enter the Chinese market and structure their local businesses, and was responsible for identifying business opportunities across the country and analyzing key industry sectors.
Herminio is an active member of the American Chamber of Commerce in Shanghai. He earned his Bachelor's degree in Industrial Engineering from a university in Spain, MBA from Finland, and completed a Competitive Strategy course at Ludwig Maximilian University in Munich, Germany. Herminio has earned certifications in CPP, Scrum and Lean Six Sigma black belt and is currently pursuing graduates studies in Psychology.