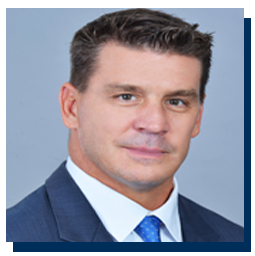 Michael Hirou
USA Chief Representative & Manager
Michael joined Tractus Asia in 2017 with a unique background combining entrepreneurial endeavors with Wall Street experience. He is based on the West Coast and serves as the Chief U.S.A. Representative and Manager. In this role, he works with U.S. based clients on projects in real time, bridging the time zones between North America and Asia in our Economic Development, Strategy and Execution, and Corporate Finance practice areas while also focusing on business development.
Prior to joining Tractus, Michael primarily worked for Green Technology start-ups and early-stage companies with applications in a wide range of industries. Most recently, he worked in the commercial solar energy sector, applied mesh-technology for energy efficiency lighting in commercial buildings, and in the transportation sector with an innovative start-up focused on new metal manufacturing processing to increase fuel efficiency and reduction of GHGs for airplanes, automobiles, and military vehicles.
Michael spent 13 years working on Wall Street for several well-respected firms. He began his career in 1994, working on the floor of the NYSE as part of Goldman Sachs' two-year analyst program. He was hired on as a 3rd year analyst working on Goldman Sachs' Institutional Equities Trading desk in New York. Afterward, he rejoined the Institutional Equities Division full time as Sales Trader, responsible for providing daily research and trading execution for some of the largest buy-side firms on Wall Street. In 2000, he relocated back to his native California where he worked for several boutique Investment Banks in Equity Sales and Trading including Thomas Weisel Partners, JMP Securities and Sandler O'Neil + Partners. Through his years of experience, Michael has become proficient at financial analysis for companies across industry sectors including: financial services, banks & money centers, energy, technology, retailers, industrials, financials, consumers, and REITS.
Michael graduated from Princeton University in 1991 with a Bachelor of Arts degree in American History with a concentration in Economics.