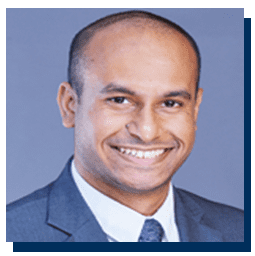 Udai Panicker
Singapore Country Manager – Tech & Digital Transformation Sector Lead
Udai brings with him a blend of consulting, tech start-up and B2B marketing and sales experience. Since taking over as Country Manager, Udai has been spearheading the firm's business development mandate from Singapore and has grown the practice's book of business, team strength and its brand in the market.
Under his leadership, Tractus Asia Singapore has become one of the firm's most profitable practices and helped add some marquee brands to the company's roster of clients. Udai is currently leading, executing and supporting multiple projects and clients, across sectors ranging from manufacturing and chemicals to healthcare, technology and agri-foods. As Singapore Country Manager, Udai also helps oversee Tractus' project execution in Malaysia and Indonesia.
Prior to re-joining Tractus, Udai spent three years in Singapore's tech start-up space where he gained invaluable experience in brand building and generating revenue for technology firms offering Software-as-a-Service.
This involved developing and leading Go-To-Market strategies for B2C user acquisition, prospecting revenue generating B2B partnerships/models and product management in a lean, agile environment, as well as B2B enterprise sales. During his previous four years with Tractus India, Udai honed his management consulting and research and analysis basics. He helped lead and deliver key projects across the entire spectrum of Tractus' service lines and industries ranging from education and technology to manufacturing and finance. Through his years of experience in both the management consulting and start-up fields, Udai has become proficient in multi-dimensional consulting roles, business origination/lead generation, pipeline management as well as developing/executing practical, results oriented Go-To-Market strategies.
Udai is a global citizen in the true sense of the word, having lived in eight countries. He graduated from Mount Allison University, Canada in 2007 with a Bachelor in Commerce. His interest in international commercial law and technology saw him complete his Master in Law (Commercial Law and IP) from the University of Nottingham in 2010. He is a native English and Hindi speaker and fluent in conversational French.