Tractus Asia is a leading APAC region business strategy consulting and operations management firm dedicated to helping clients invest and thrive in Asia and beyond via the Tractus Global Alliance.
By working alongside Tractus Asia Atlas Commercial Consulting can advise upon and execute complex and challenging projects and draw on Tractus' 25-years of experience supporting multinational companies to expand in Asian markets. And support public sector clients aiming to develop trade promotion opportunities, generate FDI leads and optimize international trade policy.
Tractus helps private sector clients from SME's to Fortune 500's in making strategic decisions around where to locate and how to structure direct investments in Asia, to support expansion and in turning those decisions into operational reality.
Our partner is a top tier consultancy with a region-wide Strategy & Execution practice delivering business strategy consulting, analysis, advisory, and management services,
For private sector clients, Tractus market-entry and business strategy consulting – Practical solutions include initial market research, corporate strategy execution; distributor and partner search assistance; merger and acquisition support; fund raising; site location advisory; and regulator and private-party negotiations assistance.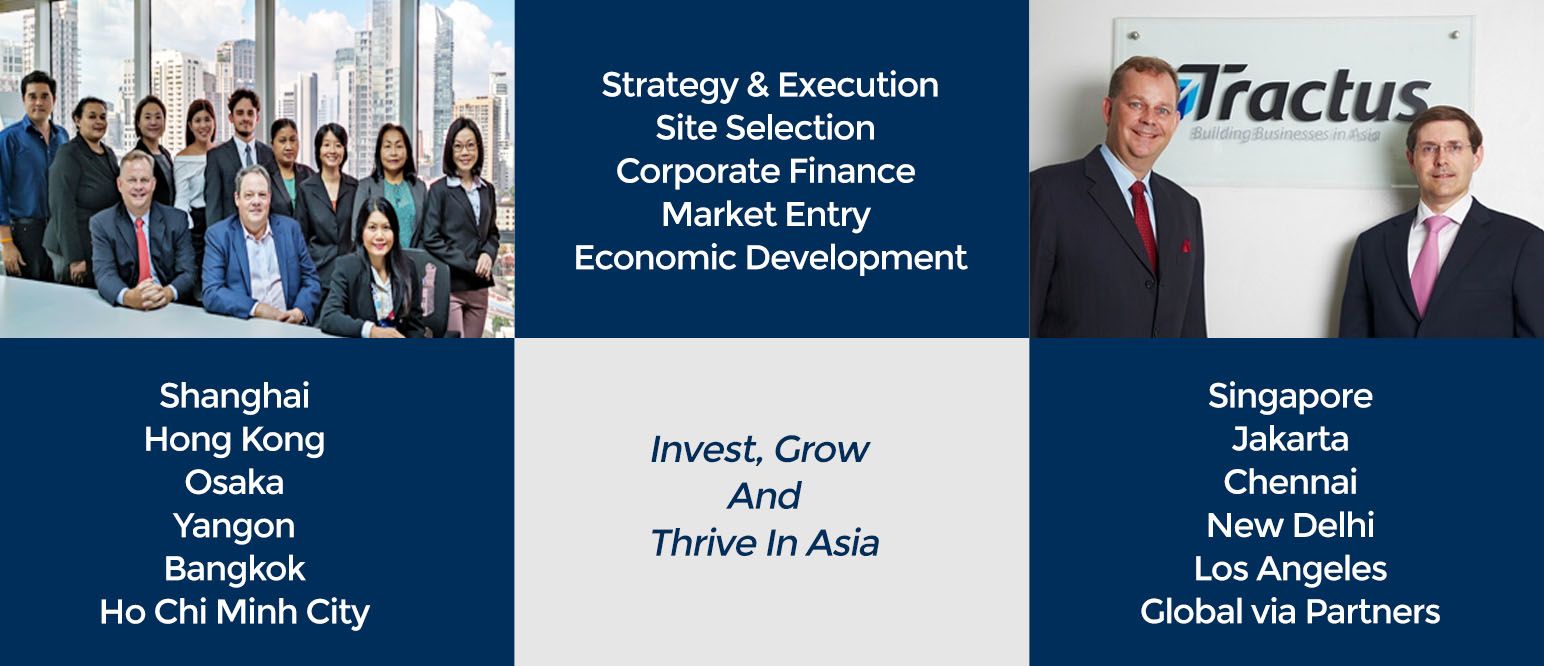 Schedule Introduction
Book a free Asia expansion or Asia market entry pathfinder call – Your call will focus on:

Your case understanding
Goal challenges & feasibility
Atlas approach
High level overviews, sector & geography